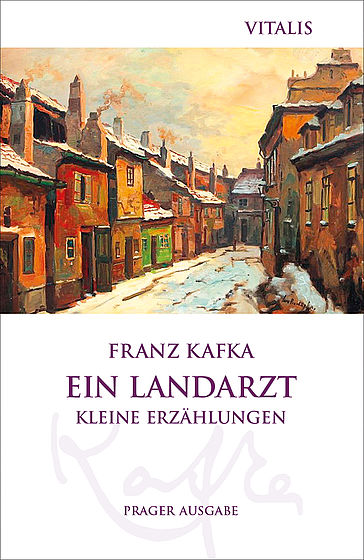 Ein Landarzt
Kleine Erzählungen
With illustrations by Karel Hruška and an afterword on the creation and impact of the text
11 x 16,8 cm, 192 pages
hardback, thread-stitching
ISBN 978-3-89919-793-8
In Stock
€ 14,90 (D)€ 15,40 (Ö)
Doctor, let me die...
Golden Lane in the wartime winter of 1916/17: Kafka retreats to the quiet of the little house at number 22 for a few months. By the light of a petroleum lamp, the author sets down his ghostly vision of the Country Doctor on paper. The only sound is the scratch of his pen, as he sends a concerned doctor out to a dying patient in the darkness of a winter's night.
The fourteen short stories in the Country Doctor collection are among Kafka's most beautiful, yet disturbing creations. This edition commemorates their first publication, and the scintillating stories are printed together with an account of how they came to be written. A must-read.