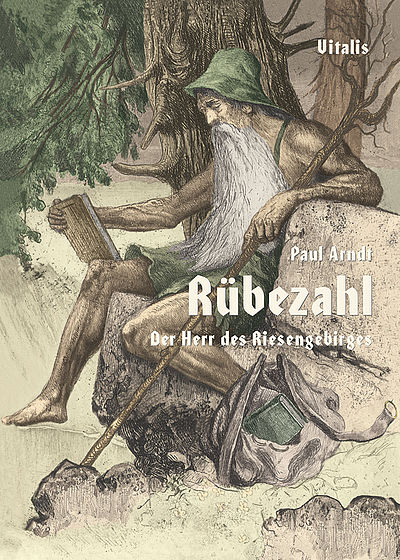 Rübezahl
Der Herr des Riesengebirges
Afterword by Harald Salfellner and many colour illustations.
15 x 21 cm, 176 pages
hardback, thread-stitching, dust jacket, ribbon
ISBN 978-3-89919-650-4
In Stock
Available in
€ 24,90 (D)€ 25,50 (Ö)
The bearded Rübezahl lives in the Riesengebirge, the Giant Mountains with their snow-capped peaks; here, his moods and whimsies are well-known. He might ruin a herbalist's crops, lead walkers astray or send thunder and lightning to punish anyone who dares call him by the nickname he loathes. Yet he will help good, decent people such as the poor weaver, threatened by a greedy merchant, or the desperate mother with no more bread for her children. Countless stories and legends of this kind have grown up around the figure of the Spirit of the Mountains. Paul Arndt's poetic collection of the best of them has become a classic, loved by young and old alike. And if the tales have whetted your appetite, you can learn more about the mysterious Lord of the Mountains in the lavishly-illustrated afterword by Harald Salfellner.