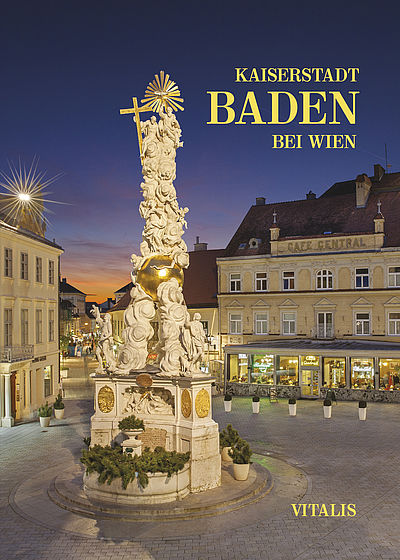 Kaiserstadt Baden bei Wien
With photographs by Julius Silver
15 x 21 cm, 80 pages pages
paperback with flaps, embossed in gold
ISBN 978-3-89919-307-7
Out of Stock
€ 9,60 (D)€ 9,90 (Ö)
Baden – a Biedermeier spa town, nestling amid vine-covered hillsides – is home to the Old Town's charming alleyways, immaculate baths and the expansive Spa Gar­dens, as well as traditional wine taverns, the Casino and the Jubilee City Theatre. The sulphurous springs have been popular since Roman times, music lovers can follow in the footsteps of Mozart, Beethoven and Jo­hann Strauss. "Little Vienna" on the Schwechat river is famous as Austria's most beautiful spa, the venue for many a charming operetta, summer residence to em­perors, rich in magnificent villas, delightful gardens and peaceful nature.
A fairy tale retold in stones
and set down by the healing springs:
Little Vienna in pastel tones
Here water flows and music sings.
Moritz Gottlieb Saphir